RiversEdge Dogs are superb hunters!
Get the EDGE with RiversEdge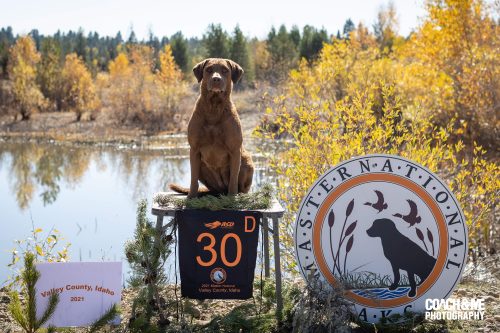 CH RIVERSEDGE MAZZIE MAY MH
MASTER NATIONAL QUALIFYER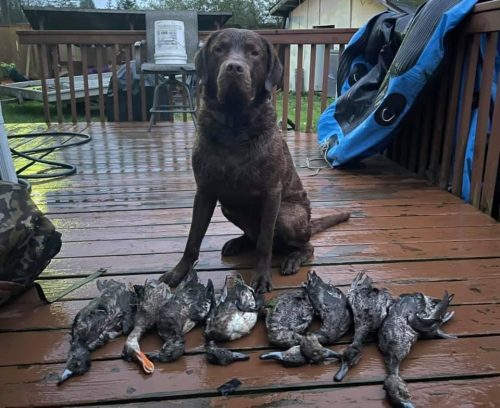 RIVERSEDGE DRAKE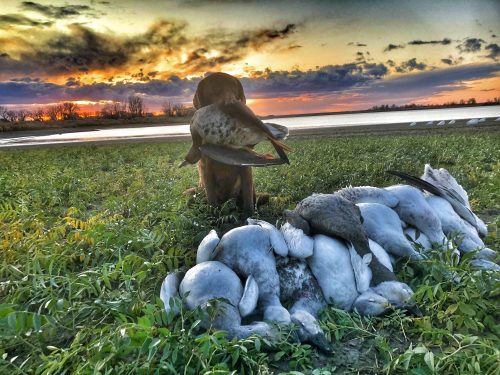 STRONG AND STEADY AT RIVERSEDGE  WILLOW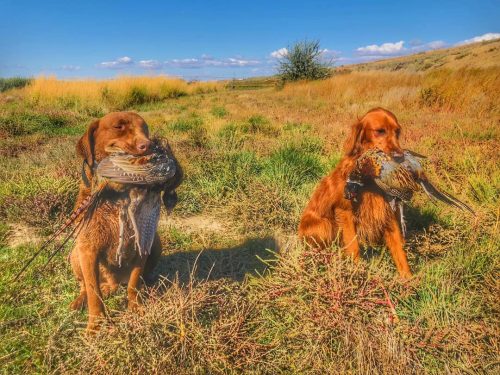 WILLOW (at left)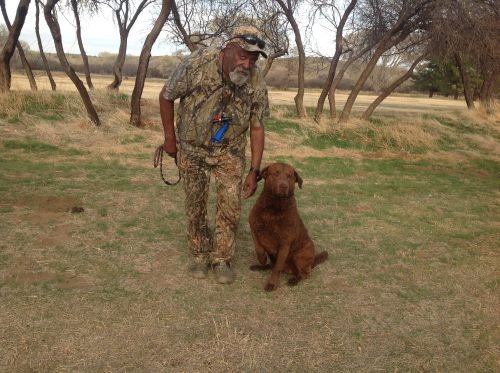 SH RIVERSEDGE BLADE RUNNER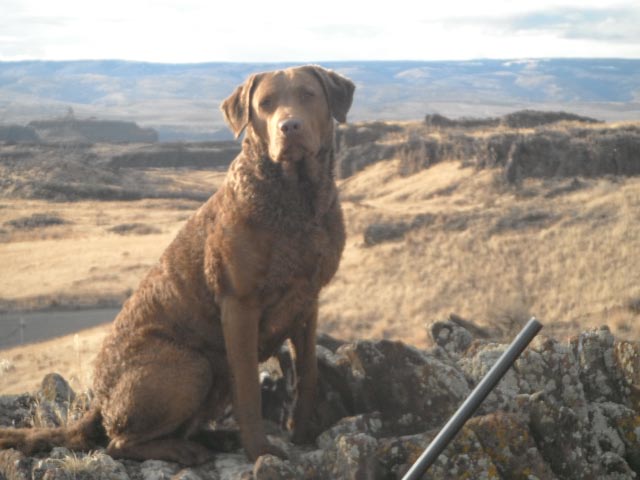 CH ECHO BAY'S TRINITY AT RIVERSEDGE
AKC Senior Hunter, UKC Hunting Retriver
(See more info. on TRINITY page)
The true testimony of a good hunting dog is how the dog performs in the field. Trinity has more birds to her credit than have been shot during her watch. She has retrieved both pheasants and ducks not downed by her hunting friends. She's birds ahead every season. The best testimonials come from hunting partners, not dog owners; Trinity's hunting friends all speak very highly of her.
Introducing the Rogue Hunting Machine: Teasel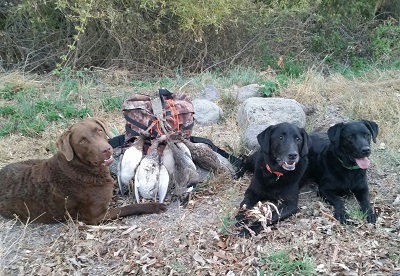 RiversEdge Rogue Teasel claiming HIS birds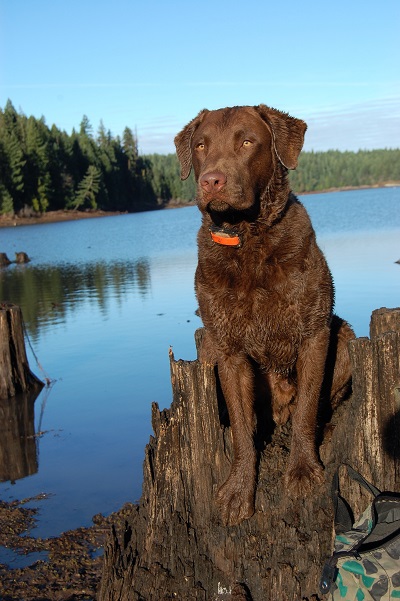 ROGUE TEASEL, SR81377504, DOB 1/30/14
Sire: GCH CH Spinnakers Lever Action Cowboy, RN, JH
Dam: GCH CH Echo Bay's Trinity at RiversEdge, JH
Introducing RIVERSEDGE WILBUR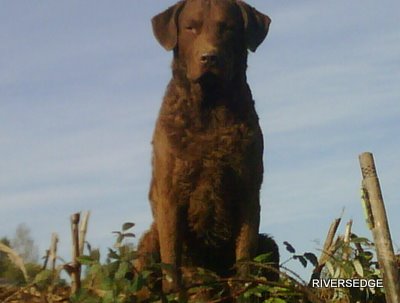 "WILBUR" RIVERSEDGE WILL BERE THE LAZYH
LAZY HE IS NOT! Wilbur has several hundred birds to his credit. Off season, he is an AKC show dog as well!
SR57695401
By GCH Chesaroyal's Talkin Bout Jackson, CGC, RN–
GCH Echo Bay's Jazzin RiversEdge, CGC, RN
Owners: Sarah and Stuart Harr, Breeder: Nancy Rickerson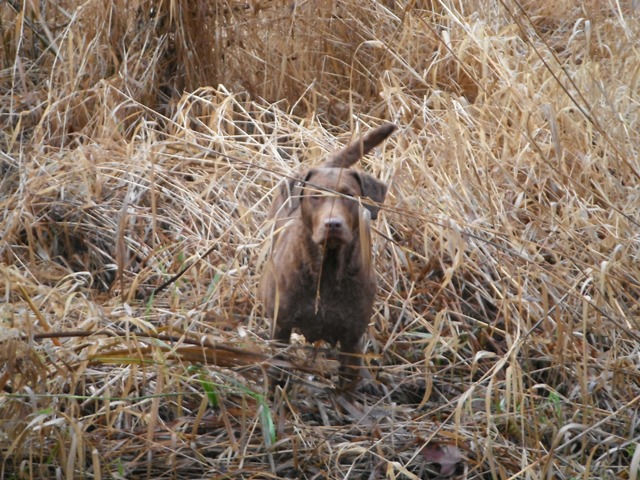 "TRINITY" GCH CH Echo Bay's Trinity at RiversEdge with her daughter, "Shilo" 2011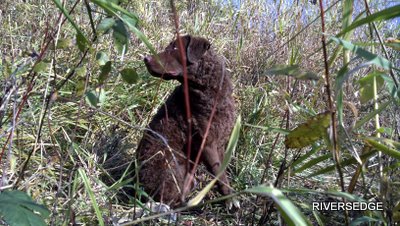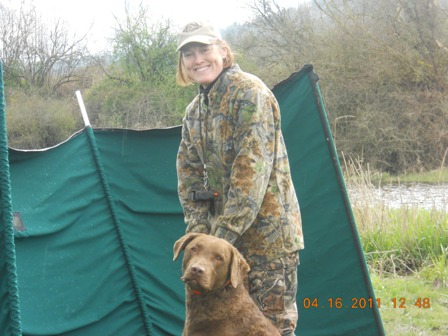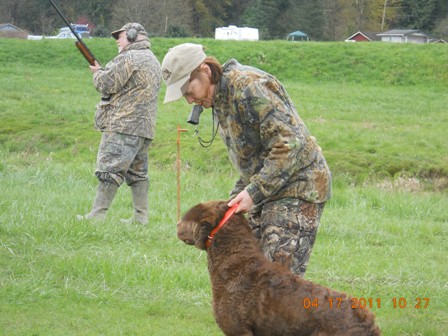 GCH CH CHESAROYAL'S TALKIN BOUT JACKSON, RA, JH
JACKSON AT 2011 HUNT TEST